Did you know UNC Health has Ranked #2 Most Trusted Healthcare Brand in the U.S.? The UNC Health brand was ranked as the #4 healthcare brand in the United States overall and the #2 most trusted healthcare brand, just after Johns Hopkins and before Mass General. Join our One-Great-Team!
Job Description
Description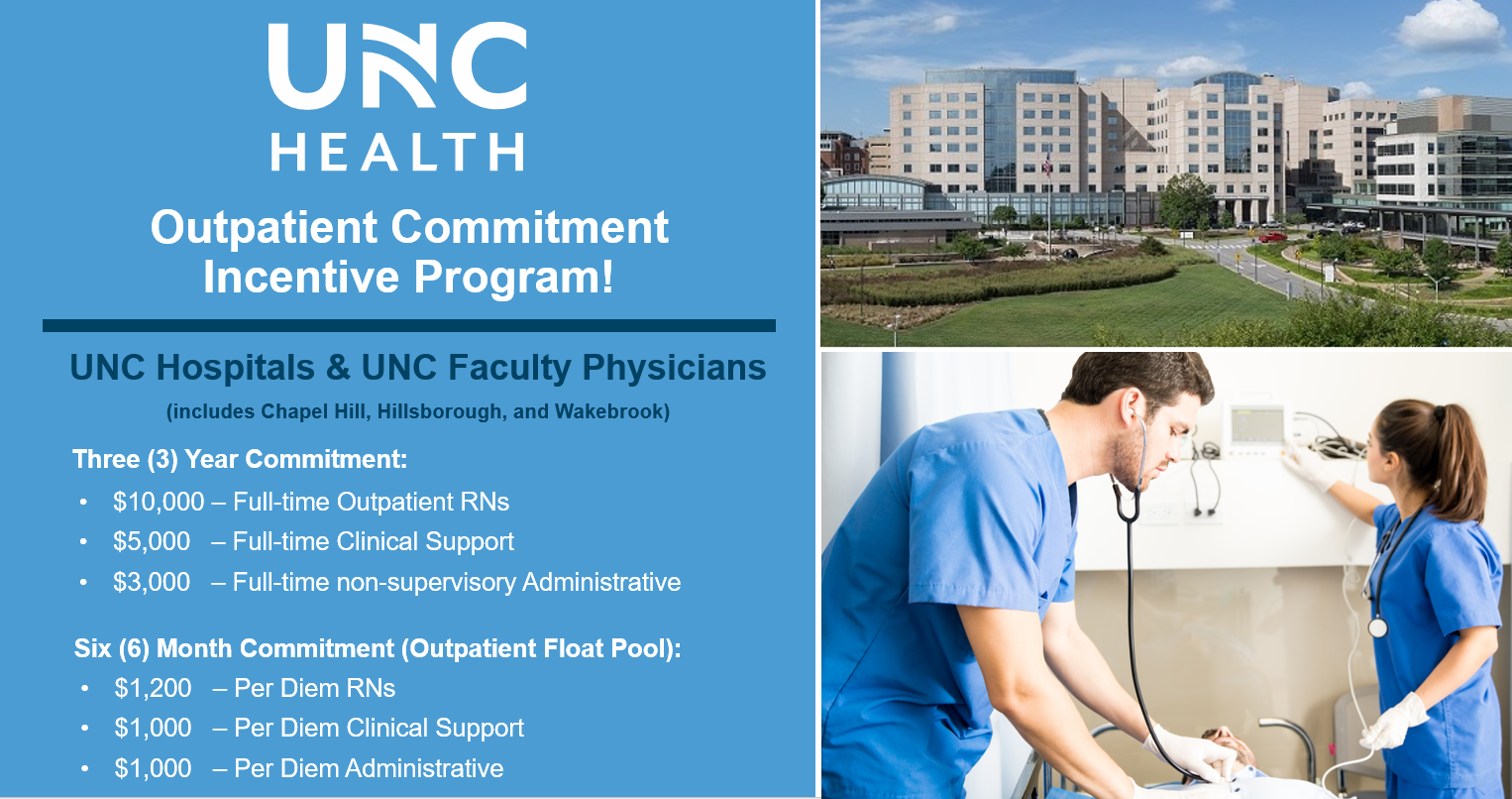 This position qualifies for a $3,000 commitment incentive, paid in six (6) installments over a three (3) year commitment. Payment is made after each six (6) month period of work completed. Learn more here: https://jobs.unchealthcare.org/pages/unc-medical-center-unc-faculty-physicians-outpatient-commitment-incentive-program
Become part of an inclusive organization with over 40,000 diverse employees, whose mission is to improve the health and well-being of the unique communities we serve.
Summary:
Performs a variety of administrative functions in support of a program or an administrative official in carrying out departmental financial and operating procedures and/or a program's administrative activities.
Responsibilities:
1. Administers a department or program budget, including participating with management in the development of budgets and establishing fiscal goals and objectives. Monitors a variety of accounts, analyzes budgetary trends, prepares fiscal reports used by management in strategic planning. Advises supervisor on budgetary matters.
2. Develops and/or revises work procedures and methods, including necessary forms design, trains employees in work procedures.
3. May supervise subordinate group of employees in administering program activities to include selection, training, evaluating, counseling and disciplining as delegated.
4. Performs departmental or program purchasing administrative functions to include researching and recommending supplies and equipment to supervisor, expediting purchase orders and requisitions, and approving operational expenditures.
5. Performs space allocation functions to include researching and recommending space reallocation, addition and renovation to supervisor, recommending vendors, and monitoring projects.
6. Serves as a resource for management and employees in the interpretation and application of a variety of policies and procedures. Refines, develops, implements and communicates departmental and health care system policies and procedures to employees. Investigates and resolves matters regarding specific operating problems.
7. Serves as human resources representative by ensuring compliance with HR policies and procedures, and serving as liaison with Human Resource Services for recruitment, retention, classification, compensation, and employee relations issues.

Other Information
Other information:
Education Requirements:
● High School diploma or GED
Licensure/Certification Requirements:
● No licensure or certification required.
Professional Experience Requirements:
● Three (3) years of clerical or administrative experience.
● If Bachelor's degree, one (1) year of clerical or administrative experience.
● If Associate's degree, two (2) years of clerical or administrative experience.
Knowledge/Skills/and Abilities Requirements:

Job Details
Legal Employer: STATE
Entity: UNC Faculty Physicians

Organization Unit: SOM OHNS Admin
Work Type: Full Time

Standard Hours Per Week: 40.00
Work Schedule: Day Job
Location of Job: US:NC:Chapel Hill
Exempt From Overtime: Exempt: No